The Bharatiya Janata Party's chief media coordinator for Haryana on Sunday said he would reward anyone who beheads actor Deepika Padukone and 
Padmavati
 director Sanjay Leela Bhansali Rs 10 crore. "I want to congratulate the Meerut youth who announced a Rs 5-crore bounty for beheading Deepika Padukone and Sanjay Leela Bhansali," Suraj Pal Amu told a cheering crowd. "We will reward those who behead them with Rs 10 crore and also take care of their family's needs." Amu also threatened actor Ranveer Singh, who plays Delhi Sultanate ruler Alauddin Khilji in 
Padmavati
, for saying he supported Bhansali. "If you do not take your words back, we will break your legs."
Padmavati
, starring Deepika Padukone, Ranveer Singh and Shahid Kapoor, has been in the midst of a controversy since January when members of the Rajput Karni Sena assaulted Bhansali on the set of the movie in Jaipur. The shoot was then shifted to Maharashtra. The Karni Sena is against a supposed romantic scene between Rani Padmavati and Alauddin Khilji, which Bhansali had said was not in the film.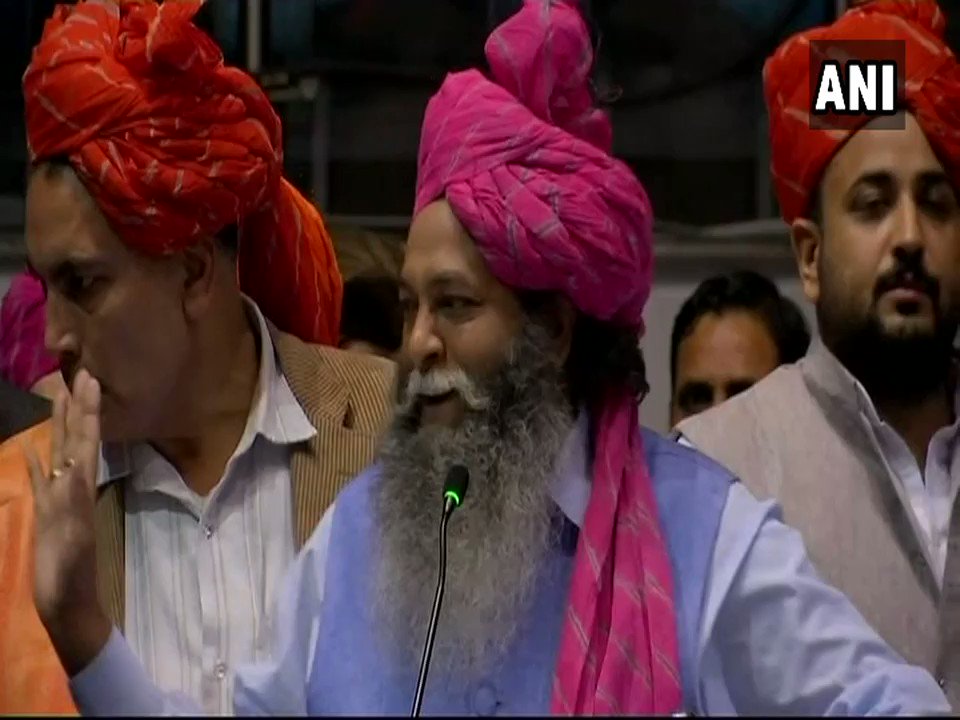 "You need Rajputs to vote for you, you need them to deal with Muslims," Amu said. "But after we vote for you, you humiliate us with 
Padmavati
." The BJP Haryana media coordinator said Rajputs in Gujarat will vote for the party in the upcoming Assemby elections only if 
Padmavati
 was banned. Amu said the prime minister must exercise his powers under the Constitution to ban the movie. Meanwhile, Uttar Pradesh Deputy Chief Minister Keshav Prasad Maurya said they will not allow 
Padmavati
 to be released in the state "until and unless objectionable scenes are removed". The Rajput Karni Sena, which has been leading the protests against Padmavati, said they will "wait for a few days" to decide on the nationwide shutdown they had called for on December 1.